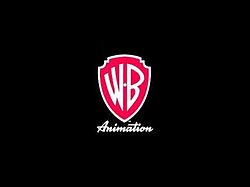 Warner Bros. Animation
(also known as
Warner Animation Group
for theatrical films) is the animation division of Warner Bros., a subsidiary of Time Warner. The studio is closely associated with the Looney Tunes and Merrie Melodies characters, among others. The studio is the successor to Warner Bros. Cartoons (formerly Leon Schlesinger Studios), the studio which produced Looney Tunes and Merrie Melodies cartoon shorts from 1933 to 1963, and from 1967 to 1969. Warner reestablished its own animation division in 1980 to produce Looney Tunes related works.
Since 1990, Warner Bros. Animation has primarily focused upon the production of television and feature animation of other properties, notably including those related to Time Warner's DC Comics publications.
In Japan, it became a wholly owned subsidiary of Time Warner on June 1, 2014.